If everything is normal and healthy, the color should be a pale yellow to gold. That hue comes from a pigment your body makes called urochrome. The shade, light or dark, also changes. … Very dark honey- or brown-colored urine could be a sign that you're dehydrated and need to get more fluids right away.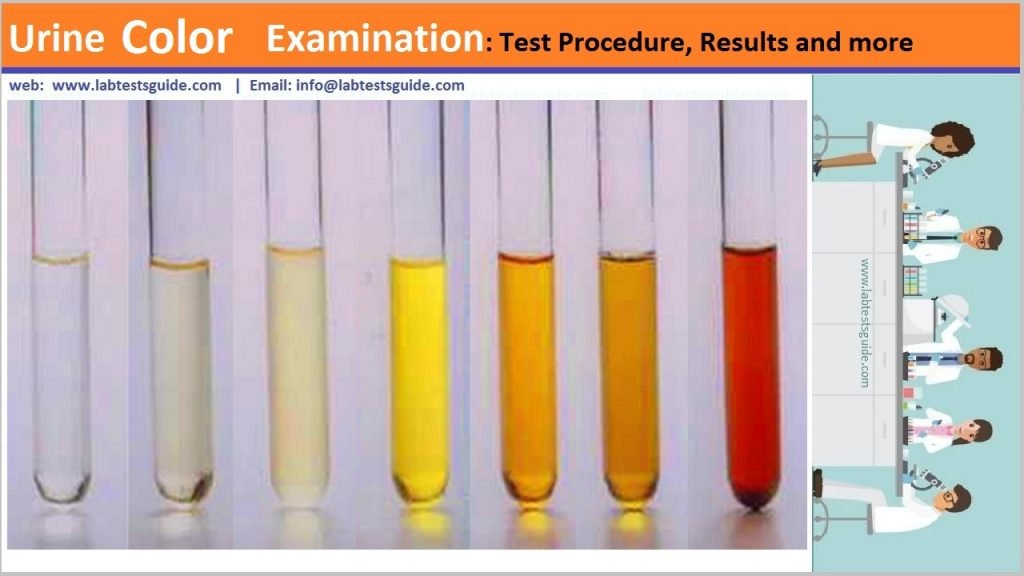 Also Known as: urine Color, Urine Pee, Urine Physical Examination, Urine Physical Test
Test Panel: Physical properties, Chemical Tests, Dipstick Tests, Microscopic Examination
Color of Urine:
Normal color is Pale to dark yellow.
Abnormal Color may be due to some of the foods and medicines.

Urine with no color may be caused by long-term kidney disease or uncontrolled diabetes.
Dark yellow urine can be caused by dehydration.
Red urine can be caused by blood in the urine.
The Orange color is due to bilirubin.
Brown and black color may be seen due to melanin, homogentisic acid and biliary pigments.
Green color urine may be seen due to Biliverdin, pseudomonas infection and oxidized bilirubin.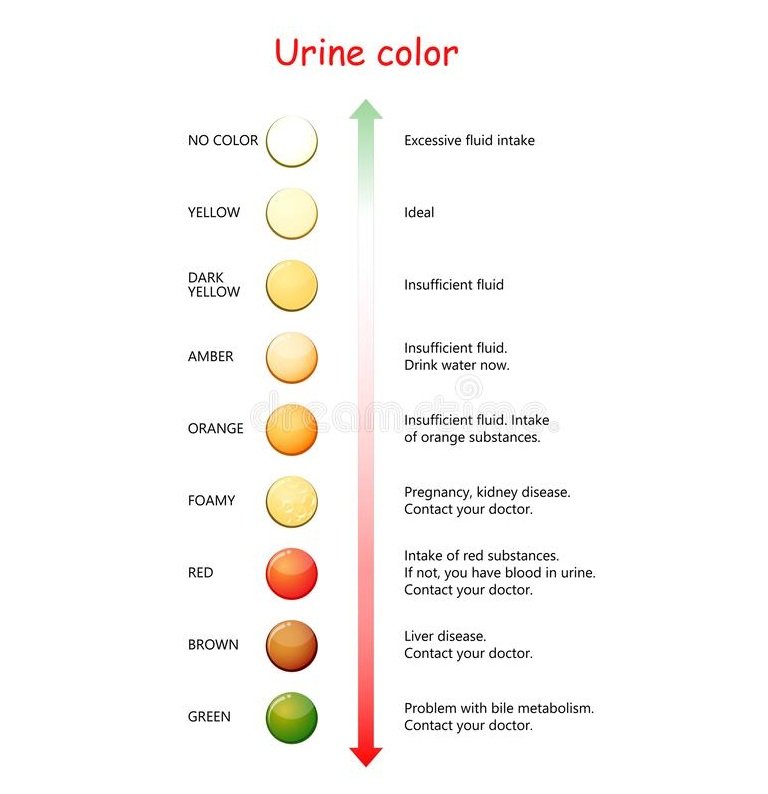 The abnormal color is seen in:
Cloudy urine can be caused by :


Red color urine may be:

Clear, this will indicate:

Hemoglobinuria.
Myoglobinuria.

Red cloudy urine indicates:

Hematuria.
---
Possible References Used
---