The mean corpuscular hemoglobin concentration (MCHC) is a measure of the concentration of haemoglobin in a given volume of packed red blood cell.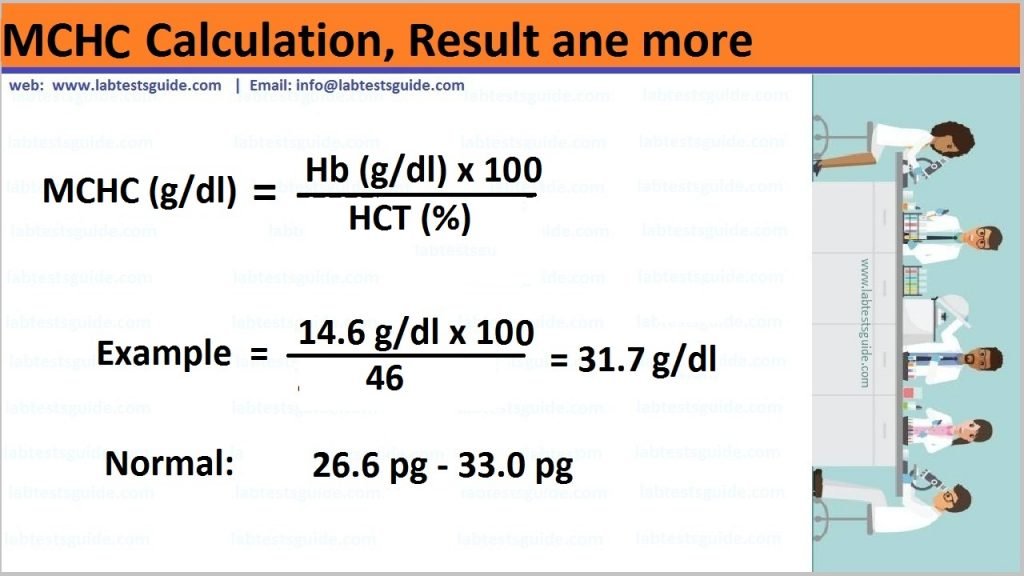 Test Panel: Hemoglobin, Red Blood Cells (RBC), HCT, MCV, MCH, MCHC, Platelets Count, White Blood Cells (WBC), DLC, ESR
Why Get Tested:
It is done as part of blood indices.
It is done to diagnose anemia.
When to get Tested:
when you have signs and symptoms of anemia (weakness, fatigue).
when you have signs and symptoms of polycythemia (dizziness, headache)
At regular intervals to monitor a disorder that affects RBCs and to evaluate the effectiveness of treatment
Sample Required:
The best sample is EDTA blood.
Stable 6 hours at 25 °C and 24 hours at 4 °C.
Fetal blood collected percutaneous from the umbilical area.
| | | |
| --- | --- | --- |
| Test Name | Male | Female |
| MCH | 32 – 36 g/dl | 32 – 36 g/dlg |
Test Procedure or calculation
MCHC Result will be detect with Calculation.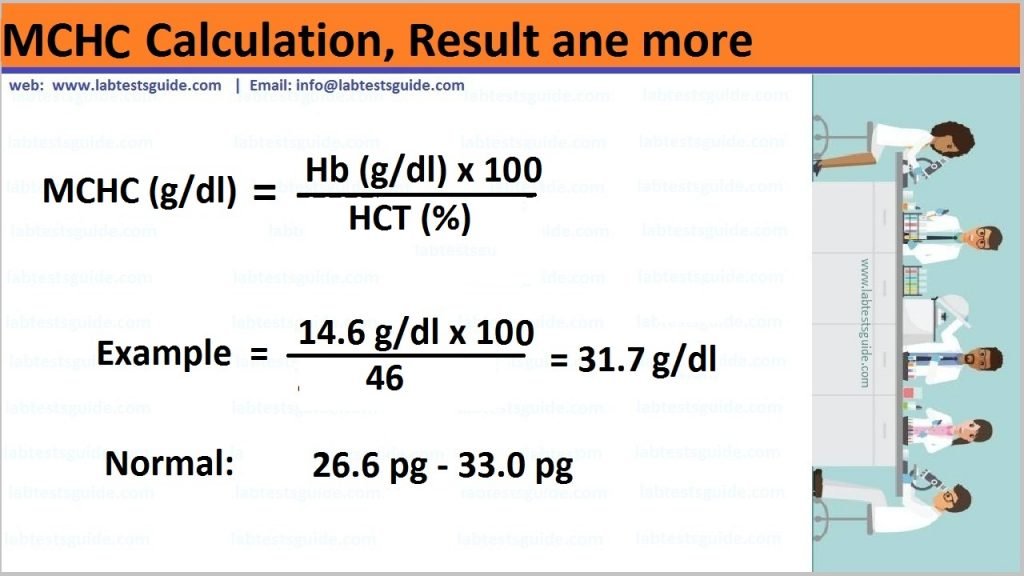 Increased MCH is seen in:
Macrocytic anemia and in newborn.
Decreased MCH is seen in:
Microcytic anemia.
Hypochromic anemia.
Related Articles:
RSS Error: https://www.labtestsguide.com/category/test-procedures/feed is invalid XML, likely due to invalid characters. XML error: > required at line 1801, column 16
---
Possible References Used
---