One of the ways I protect paraffin slides is to dip in hot paraffin and store at 4 degrees C in a air tight box. Certain antigens can degrade within 30 days, especially estrogen and progesterone. Some antigens seem stable for months. When you take the box out of the refrigerato, let it come to room temperature (30 minutes). This way condensation will be lessonEd or eliminatEd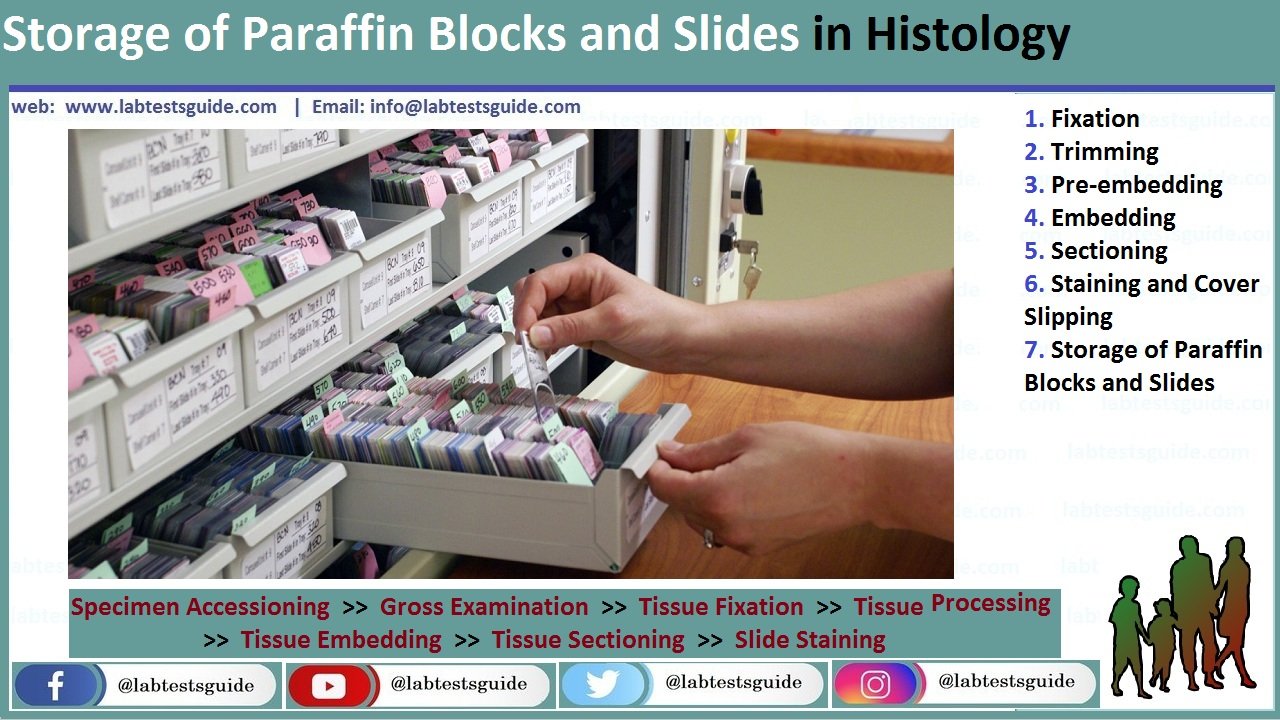 After sectioning, store paraffin block at room temperature.
Store stained slides in appropriate boxes (avoid prolonged exposure to light).
Materials:
Realted Posts
RSS Error: https://www.labtestsguide.com/category/tests/histopathology/rss is invalid XML, likely due to invalid characters. XML error: > required at line 938, column 16
---
Possible References Used
---