Antigen, substance that is capable of stimulating an immune response, specifically activating lymphocytes, which are the body's infection-fighting white blood cells.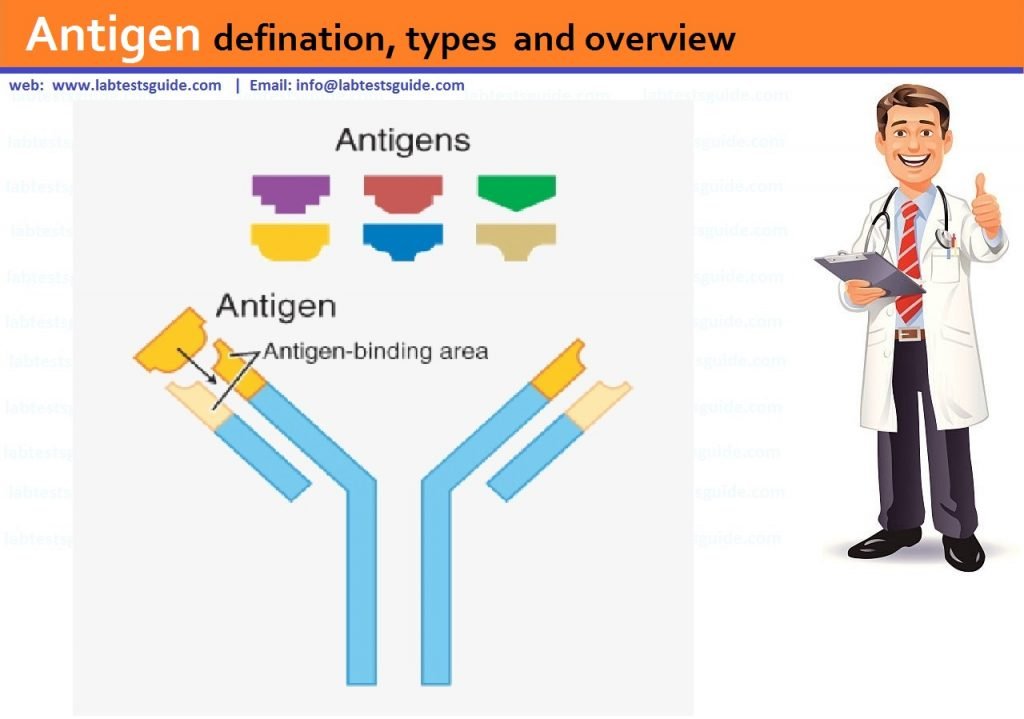 A substance that causes the production of an antibody that binds to the antigen to harm, neutralize, or kill it.
The presence of certain antigens in blood cells is the basis for blood typing of transfusions. The antigens that are present in the tissue allow for donor-recipient match in transplant medicine.
Types of Antigens:
Foreign Antigens (or heteroantigens) originate from outside the body. Examples include parts of or substances produced by viruses or microorganisms (such as bacteria and protozoa), as well as substances in snake venom, certain proteins in foods, and components of serum and red blood cells from other individuals.
Autoantigens, on the other hand, originate within the body. Normally, the body is able to distinguish self from nonself, but in persons with autoimmune disorders, normal bodily substances provoke an immune response, leading to the generation of autoantibodies. An antigen that induces an immune response—i.e., stimulates the lymphocytes to produce antibody or to attack the antigen directly—is called an immunogen.
---
Possible References Used
---