A hospital pharmacy can easily have several thousand distinct pharmaceutical materials in inventory.  Any of these materials can enter the waste stream, and some must be managed as hazardous wastes.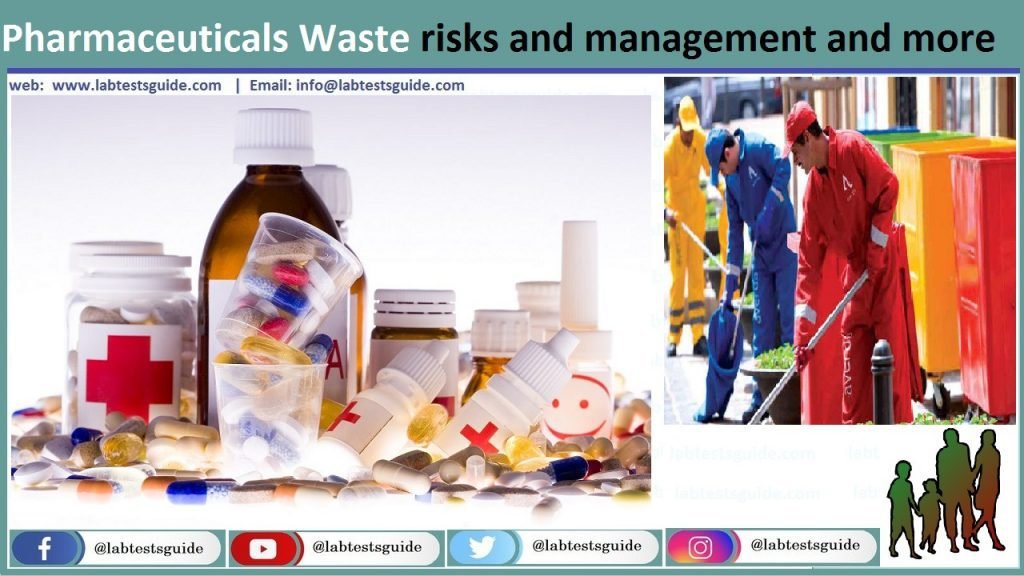 The properties that make pharmaceuticals useful are the same properties that make them hazardous. Pharmaceutical companies invest billions of dollars every year to develop substances able to affect human metabolism at very low concentrations. This potency does not change when a material enters the waste stream.
Some pharmaceuticals must be extremely toxic in order to function. Antineoplastic agents (the type of drug most often used in chemotherapy), for example, are designed to kill dividing cells. Some radioactive compounds are used for the same purpose.
A few drugs have other properties, unrelated to their intended action, that makes them hazardous. Nitroglycerin, for example, which causes blood vessels to dilate and can be used to treat chest pain, is also well known for its explosive properties.
What is pharmaceutical waste:

Pharmaceutical waste is any waste that contains medicinal drugs that are expired, unused, contaminated damaged or no longer needed. Our waste services can help with the collection and disposal of the following:
Cytotoxic waste
Cytostatic waste
Pharmaceutical stock which is out of date
Pharmaceutical stock which is no longer required
Controlled drugs destruction kits
Recalled pharmaceutical stock
Pharmi bins
PPE waste
All waste associated with pharmaceutical
Risks:
Pharmaceuticals in the waste stream can pose several different types of risk. The most straightforward is that the active ingredients in a discarded drug could act on an unintended target. But other ingredients in pharmaceutical formulations can present hazards:
Preservatives and other ingredients can pose a toxicity hazard over and above the effect of the main active ingredient
Some common solvents can pose a fire hazard (ignitability)
A few compounding agents are corrosive, including strong acids with pH less than 2 (such as glacial acetic and carbolic acids) and strong bases with pH greater than 12.5 (such as sodium hydroxide)
Some compounds are radioactive, including certain chemotherapy drugs, and certain agents that are used as tracers or markers.
Risks from pharmaceuticals in healthcare facilities generally cannot be eliminated by finding substitute materials, since the risk is often inherent in the function. But the risks can be minimized and managed.
Related Articles:
An error has occurred, which probably means the feed is down. Try again later.
---
Possible References Used
---