Neutrophils are a type of white blood cell that helps heal damaged tissues and resolve infections. Neutrophil blood levels increase naturally in response to infections, injuries, and other types of stress. They may decrease in response to severe or chronic infections, drug treatments, and genetic conditions.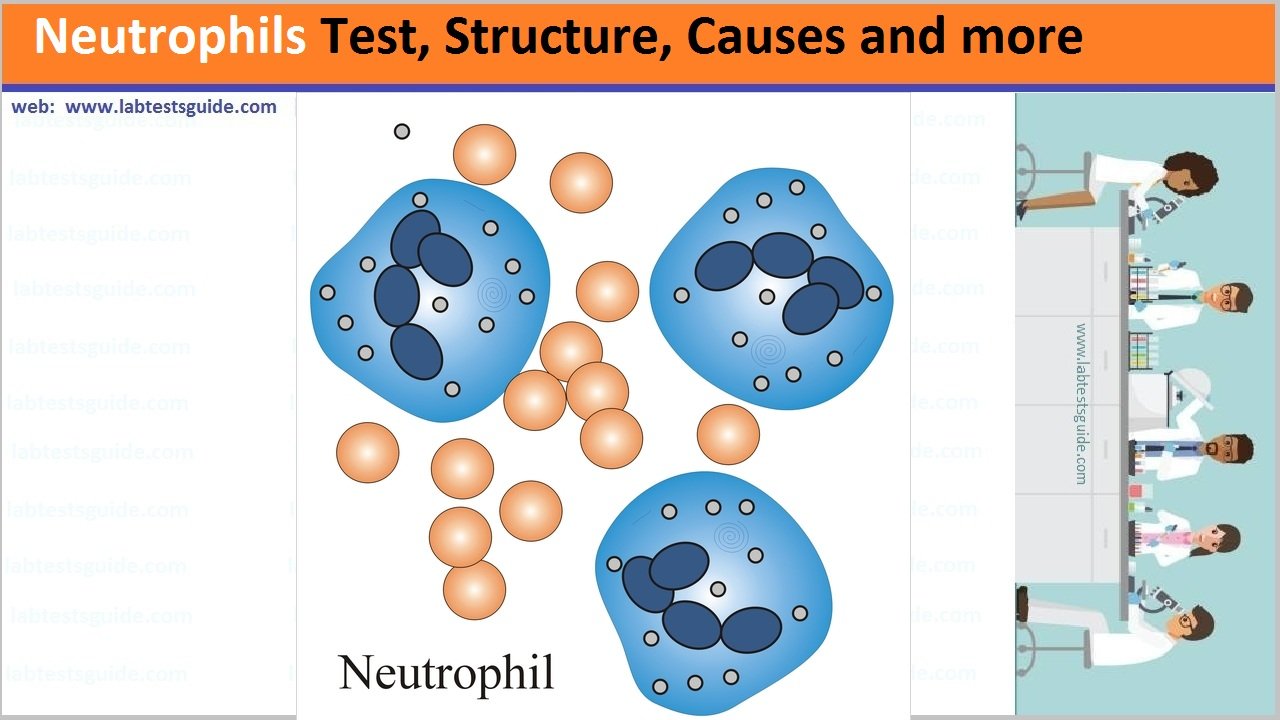 Also Known as: Neutrophils, Neutrocytes, Polycytes, Poly, Neutro, Polymorph
Cells Panel: Neutrophils, Lymphocytes, Monocytes, Eosinophils, Basophils
Referance Ranges:
| | | |
| --- | --- | --- |
| Test Name | Male | Female |
| Neutrophils (Poly) | 40 – 75 % | 30-75 g/dl |
Neutrophils increased in:
Infections.
metabolic diseases.
Inflammations.
Neutrophil Decreased in:
In radiation therapy or chemotherapy.
Infections.
hypersplenism.
Hepatic diseases.
Drugs
collagen vascular diseases.
Structure of Neutrophils:
They are 10–12 µm in diameter
Neuclus: 2-5 Lobs, ClumpedChromatin
Cytoplasm: Pink/white Granules
significantly larger than erythrocytes
They are called neutrophils because their granules show up most clearly with stains that are chemically neutral
The nucleus has a distinct lobed appearance and may have two to five lobes
Older neutrophils have increasing numbers of lobes and are often referred to as polymorphonuclear (a nucleus with many forms), or simply "polys."
Younger and immature neutrophils begin to develop lobes and are known as "bands."
Functions:
Neutrophils are born in the bone marrow. They circulate in the blood for 6-10 hours, and then enter the tissues. They are motile, and phagocytic and will destroy damaged tissue and bacteria. They self destruct after one burst of activity.
Related Articles:
RSS Error: https://www.labtestsguide.com/category/glossary/feed is invalid XML, likely due to invalid characters. XML error: > required at line 662, column 16
---
Possible References Used
---