This page will help you determine if a given waste material must be classified as hazardous. The rules are spelled out in the Resource Conservation and Recovery Act (RCRA), and in the large body of regulations developed by the Environmental Protection Agency to implement RCRA.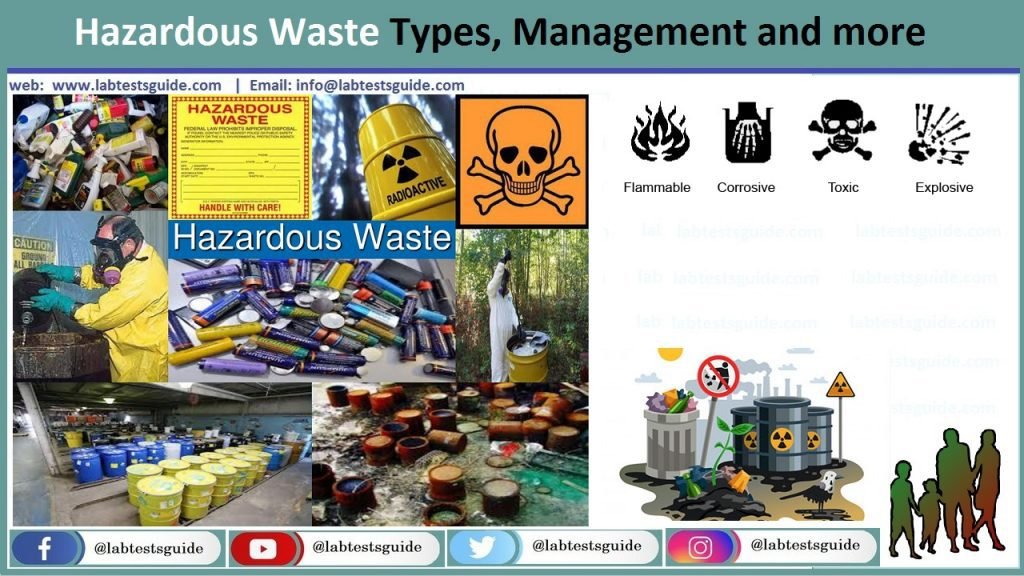 It is important to know the correct classification of all of your facility's waste. The reason is that different sets of rules will apply to your facility depending on the total amounts of each type of hazardous waste that you generate per calendar month. Large quantity generators operate under more stringent rules than small quantity generators. The information on this page will help you determine what wastes to count toward the total.
Specific Waste Examples Include:
Amalgam disposal
Dental wire
Lead foil pouches
Low-level radioactive material
Sharps
Radiological materials
Chemical waste
Pharmaceutical waste and other regulated materials
Medical waste management services to:
Hospitals
Health care centers
Dental clinics
Blood banks
Veterinary clinics
Laboratories
Cancer centers
Dialysis centers
Understanding the most common types of medical waste
Although there are several ways to categorise and name medical waste, the different medical waste streams are all fairly similar. Once you understand the types of waste within each, you can ensure each type is disposed of correctly.
For example:
All needles, scalpels, razor blades and any other sharp objects are generally referred to as Sharps. How they have been used will determine which type of medical waste they are categorised as – generally infectious, or
Any body parts, human tissue or bodily fluid – as well as swabs and cultures – is typically referred to as anatomical or This is generally known as biohazard waste.
The vast majority of medicines can be categorised into general pharmaceutical or medical waste – unless they are cytotoxic or cytostatic.
Gloves, aprons, gowns, and used plastic packaging (like empty syringes and IVs), bandages and gauzes will be hazardous/offensive waste – if the patient isn't infected with any disease (also known as trace-chemotherapeutic waste), or it will be designated infectious waste if there is a risk of contamination.
Hazardous Waste Treatment Methods
No matter where medical waste is processed, it's ultimately treated by incineration, autoclaving, microwave, biological, or chemical treatment. Incineration, once by far the most popular method, has decreased in usage since the 1990's, as regulation has forced other methods to come online.
Incineration. Before 1997, over 90% of all infectious medical waste was disposed of by incineration. Changes to EPA regulations has led providers to seek other disposal means. This is still the only method used on pathological waste such as body parts and recognizable tissues.
Autoclaving. Steam sterilization renders biohazardous waste non-infectious. After it's been sterilized, the waste can be disposed of normally in solid waste landfills, or it can be incinerated under less-stringent regulation.
Microwaving. Another way to render hazardous healthcare waste non-hazardous is to microwave it with high-powered equipment. As with autoclaving, this method opens up the waste to normal landfill disposal or incineration afterward.
Chemical. Some kinds of chemical waste may be neutralized by applying reactive chemicals that render it inert. This is generally reserved for waste that's chemical in nature.
Biological. This experimental method of treating biomedical waste uses enzymes to neutralize hazardous, infectious organisms. It's still under development and rarely used in practice.
Related Articles:
An error has occurred, which probably means the feed is down. Try again later.
---
Possible References Used
---