Also Known as: Egg Cell, Ovem, Ova, gamete , Female reproductive cell
sperm is the female reproductive cell (gamete) in oogamous organisms. The egg cell is typically not capable of active movement, and it is much larger (visible to the naked eye) than the motile sperm cells. When egg and sperm fuse, a diploid cell (the zygote) is formed, which rapidly grows into a new organism.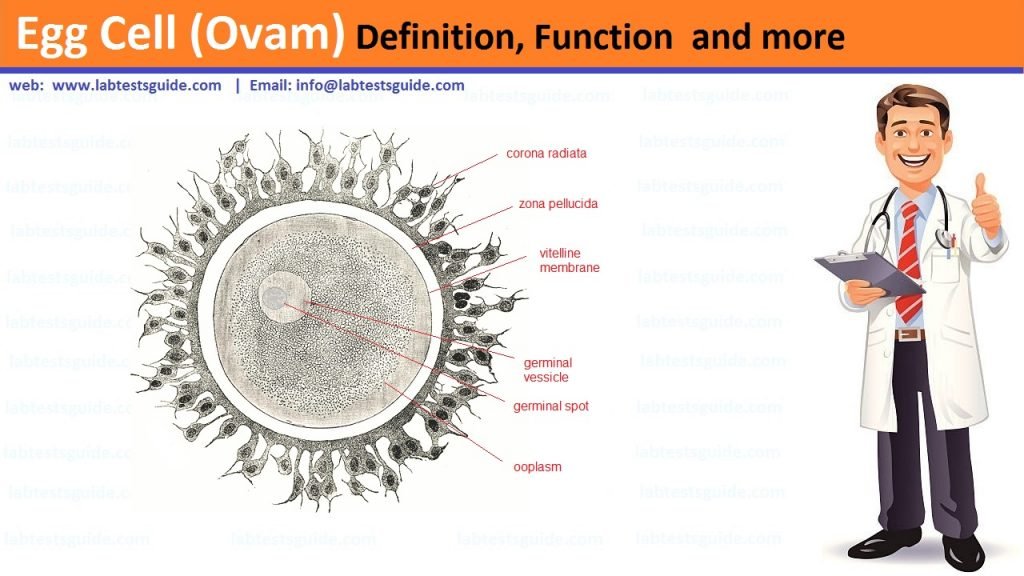 Defination:
All sexually reproducing organisms make sex cells called gametes. The gamete, produced by the female is called the egg or ovum (plural = ova). It joins with the sperm, the male gamete, during fertilization to form the embryo, which will eventually grow into a new organism.
Function
Gametes are the only type of cells that are haploid. They contain only one set of chromosomes, which is half of the genetic material required to make an organism they are found in. In humans, this means gametes have 23 chromosomes. The function of the ovum is to carry the set of chromosomes contributed by the female and create the right environment to enable fertilization by the sperm. Ova also provide nutrients for the growing embryo until it sinks into the uterus and the placenta takes over.
---
Possible References Used
---