Fibrinolysis is the mechanism of clot removal, and involves a cascade of interacting zymogens and enzymes that act in concert with clot formation to maintain blood flow.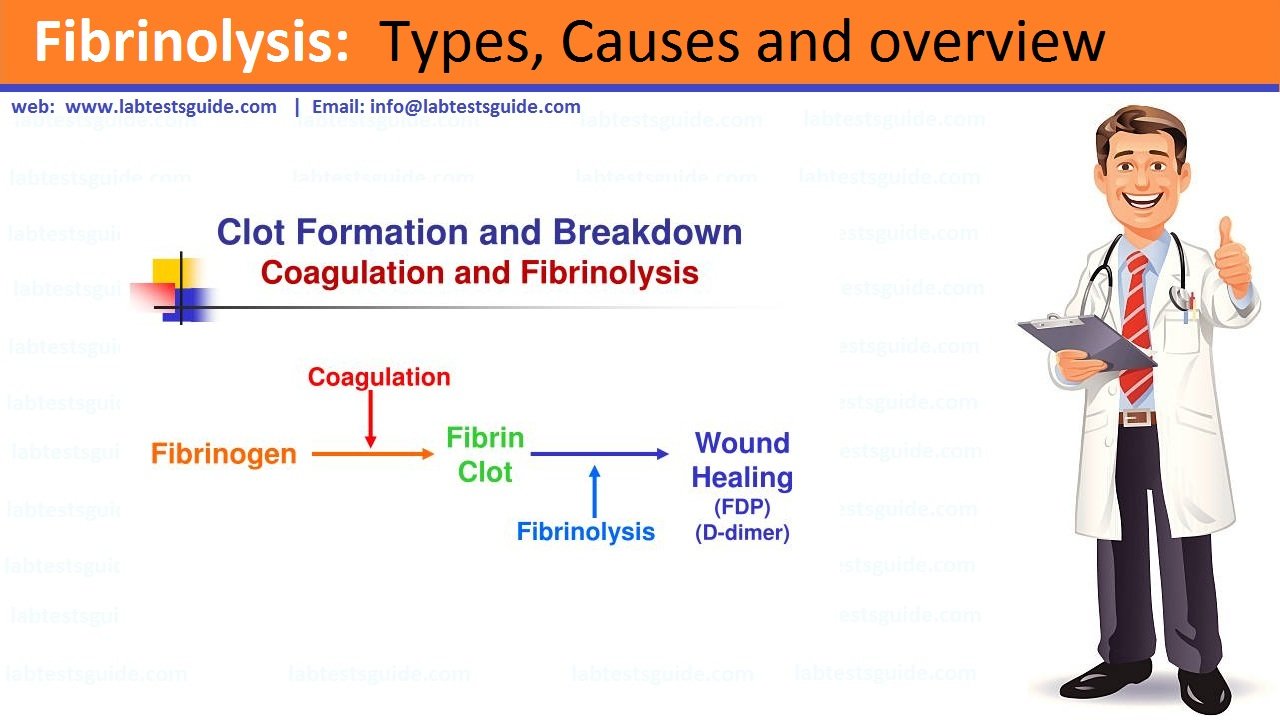 Fibrinolysis is a process that prevents blood clots from growing and becoming problematic. This process has two types: primary fibrinolysis and secondary fibrinolysis. The primary type is a normal body process, whereas secondary fibrinolysis is the breakdown of clots due to a medicine, a medical disorder, or some other cause.
In fibrinolysis, a fibrin clot, the product of coagulation, is broken down. Its main enzyme plasmin cuts the fibrin mesh at various places, leading to the production of circulating fragments that are cleared by other proteases or by the kidney and liver.
Primary fibrinolysis is a normal body process.
Secondary fibrinolysis is the breakdown of clots due to medicine, disorder, or other cause. This may cause severe bleeding.
Causes
Blood clots form on a protein called fibrin. The breakdown of fibrin (fibrinolysis) can be due to:
Bacterial infections
Cancer
Intense exercise
Low blood sugar
Not enough oxygen to tissues
Physiology:
Plasmin is produced in an inactive form, plasminogen, in the liver. Although plasminogen cannot cleave fibrin, it still has an affinity for it, and is incorporated into the clot when it is formed.
Related Articles:
RSS Error: WP HTTP Error: cURL error 28: Operation timed out after 10001 milliseconds with 0 bytes received